Elderberry Reishi - 2 fl oz
FUNG_REIS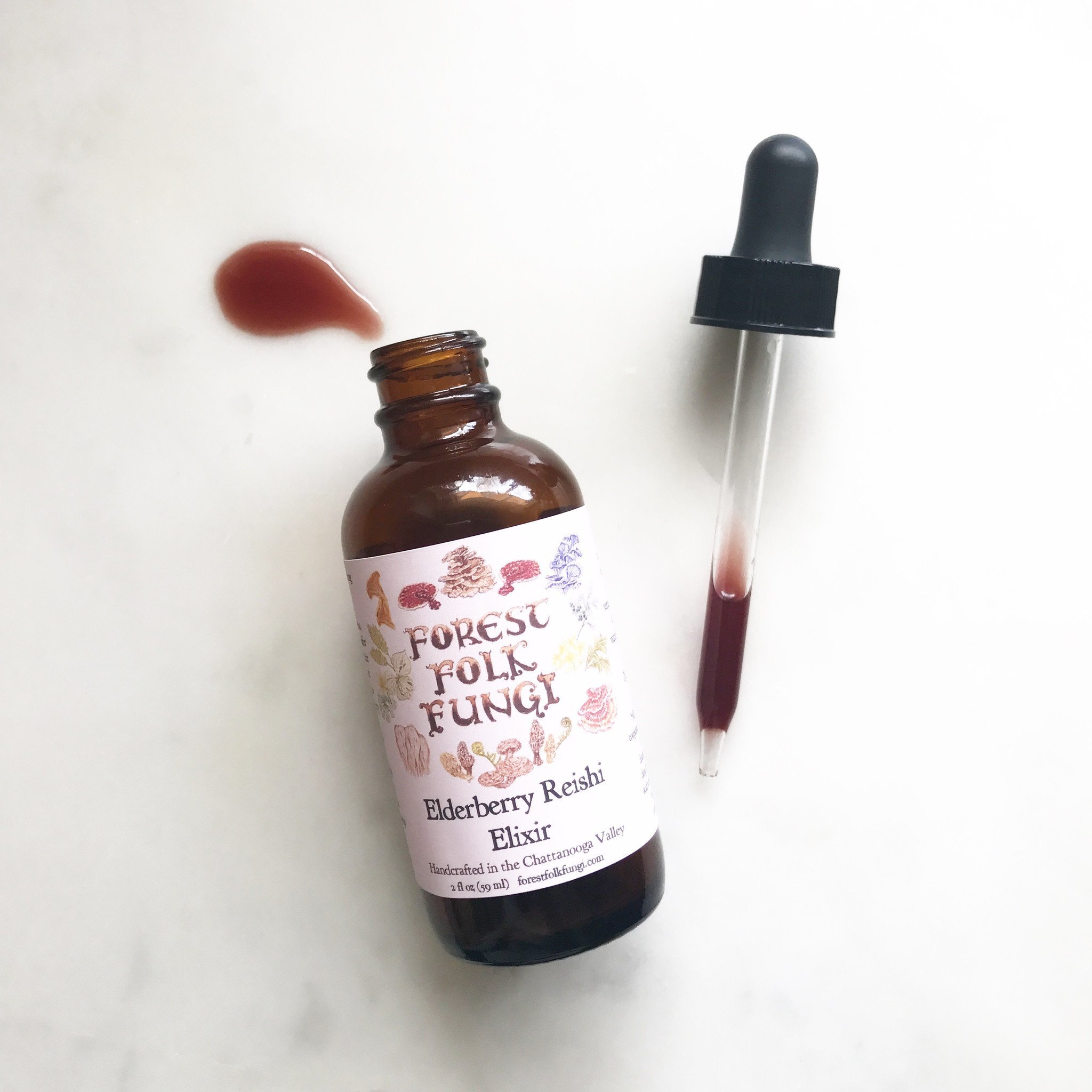 All Forest Folk Fungi offerings are made in cooperation with *foraged or organically grown fungi and plants. We wildcraft with deep respect for our fungal friends and with love of Pachamama in our hearts. We hope you feel this integrity of spirit in each drop!


Elderberry Reishi Elixir
If you think you might be getting a cold and decide to visit the forest home of the wise and kindly Gnome and Gnomestress, there's a good chance they'll offer you a taste of this ruby red elixir from their itty-bitty enchanted wooden spoon. Pairing elderberry and reishi mushroom with warmth-giving ginger and cinnamon, this tasty elixir may help prevent and fight colds and flus. How smart of you to have this wildly potent forest floor remedy right in your cupboard!
Organic elderberries, reishi mushroom (Ganoderma tsugae, G.lucidum), organic ginger, organic cinnamon, organic lemon, raw honey, certified non-gmo cane sprits, wild spring water
Photo Credit: Forest Folk Fungi